Homewood Studios Events Calendar
Welcome to Homewood Studios' event calendar. This calendar includes items from 2021 forward.
For historical purposes, information on events from 1999-2020 is available in PDF form in the Homewood Studios Event Archive.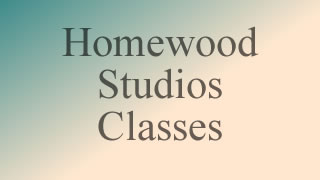 Yoga classes to begin in September.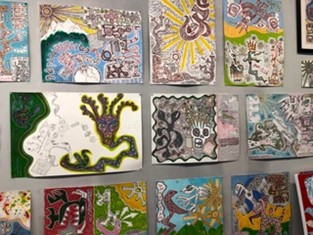 Our third show since reopening the gallery after Covid continues artwork that expresses itself in vibrant colors, exuberant gestures and inviting vistas. The drawings and poetry broadsides by dougie padilla do just that.
To accompany his gallery show of recent drawings, dougie padilla offers an evening of reading some of his recent poetry.