About Homewood Studios
Homewood Studios, an artists' workspace and gallery/meeting space in North Minneapolis, is designed for local artists and their neighbors in the belief the visible presence of working artists contributes to the vitality, self-image, and coherence of our community.
June 1, 2021 - June 30, 2021
For our final Covid-year window show from the Inside-Out series, before we reopen the gallery in mid-July, we offer: WHAT IF…?, a look at Marion Angelica's ceramics work.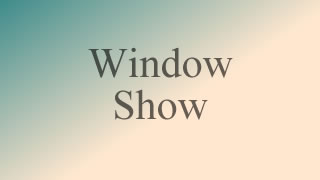 June 11, 2021 - July 11, 2021
The Minneapolis College of Art and Design presents a special exhibit of the work of Homewood Studios owner George Roberts.

Gallery
2400 Plymouth Avenue North
Minneapolis, MN 55411
612-587-0230
Hours
Tuesday 5-9 p.m.
Wednesday and Friday 1-6 p.m.
Saturday 1-4 p.m.
The gallery is closed at this time as a Covid-19 precaution. See our Events page for information about current happenings.
MAJOR ROAD CONSTRUCTION AROUND HOMEWOOD STUDIOS
Plymouth Avenue, just outside our building, is being completely reconstructed this summer. The Avenue is completely blocked off from Penn Avenue North to Theodore Wirth Parkway. Driving, navigating, and parking will all be compromised during this project which is slated to last until late fall. After being closed for sixteen months, we are looking forward to reopening our gallery. We have several exciting shows, featuring talented individual artists and group exhibitions, well worth the extra effort to cope with the driving and parking inconvenience. Conditions may change from day to day and week to week. If necessary, call George at 612 587-0230 and he will be happy to "talk you in."
If you are arriving from the north, come down Penn Avenue, turn right (west) on 16th Avenue, to Russell Avenue North. There turn left (south) and drive down two or two and a half blocks until you find a spot to park. Then walk a half block to our studio and gallery.
If you are arriving from the south, drive up to 12th Avenue North, (a block before Plymouth Avenue), turn left (west) and drive to Queen Avenue North or Sheridan Avenue North, turn right (north).  Find a spot to park in that block and walk up to the studio.
Also, most mapping software will do a good job of routing you around the construction.