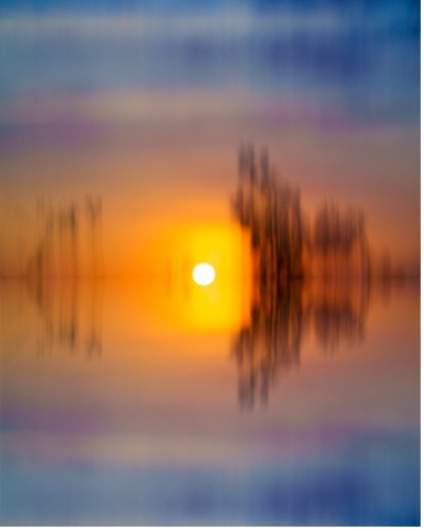 We are pleased to announce Jack Mader (photography) and Mieko Yamazaki (paintings) will present their collaboration show, Within from Without, at Hennepin Avenue United Methodist Church, 9/21/22 -11/23/22.  This is their 6th show together and they are very excited about this opportunity.
(See a sample of Mieko's work at top and one of Jack's photos, left.)
Most of the exhibit is in the Fellowship Hall, the room behind the reception desk, but some work is displayed in the corridor behind the Fellowship Hall and just outside the main Sanctuary.  Please ask a receptionist if you would like more information about the images in the show, including price lists.
Also, Mieko and Jack will offer an Artist Talk, Friday October 14 at 7:00 PM. Both will be there to answer your questions and say more about the work and about their collaborative process.
Please consider attending the show and/or the talk.
Place:  Hennepin Avenue United Methodist Church, 511 Groveland Ave. Minneapolis, MN 55403
Dates:  9/21/22 – 11/23/22 (the day before Thanksgiving)
Time: whenever the church is open
Artist Talk: 10/14/22, 7:00 PM