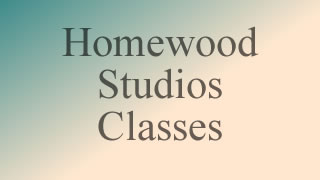 Yoga classes will continue at Homewood Studios Gallery located at 2400 Plymouth Avenue North. These classes will run approximately 75 minutes and will be for anyone from beginning students to advanced yogi's. Please contact Lisa Sedlak at 651-300-3691 or see the website www.journeypointstherapy.com for information.
YOGA AT HOMEWOOD STUDIOS
May 2022
Please pre-register for all classes by calling or texting Lisa 651-300-3691.
If for some reason a class needs rescheduling, I will let you know well in advance.
**Free Will Donation***
Sangha (Community) Yoga
Thursday May 26 28th 6:00 -7:30 PM 
* This date may be changed to May 19th due to Memorial Day Weekend
Sangha means community, association or assembly. The purpose of this class is to build community. Format is a short asana (physical) practice with intention based on community needs followed up by conversation pertinent to the community gathered.  Each Sangha Sessions will be unique to those gathered and the times our community is facing at that time. Funds raised at Sangha classes will be donated within the community.  Please come and bring a friend to help build up this community.
Regular Weekly Class Schedule 60-75 Minute Sessions $10/Session:
Monday's May 2, 9, 16, & 23. No Class Monday May 30 Memorial Day
9:00 AM Beginners Slow pace with more verbal cuing for poses and hands on assists for beginners to get comfortable in postures (open to all students).
6:00 PM Mixed Level Designed for anyone from the beginner to expert, cuing includes modifications to simplify or challenge students making it an integrative class for all.
Thursday May 5, 12, 19, & 26
9:00 AM Beginners Slowed pace with more verbal cuing for poses and hands on assisting for beginners to get comfortable in postures and on the mat (open to all students)
Coming Soon: Reach out for DETAILS if interested 651-300-3691
Artists Way Group                     12 Week                     90 Minute Sessions
Section I May 19-August 4   Thursday 7:00-8:30AM
Section II May 20-August 19 (To account for holiday weekends) Friday 7:30-9:00 AM
Section III May 22-August 21 Sundays 7-8:30 or 7:30-9:00
Preregister by May 9 to save $200 on registration
Are you a creative type who's feeling stuck? Do you dream of creating your best life and don't know where to begin?  If so, this 12 week group working through the book & workbook The Artists Way by Julia Cameron is the answer.  Through journaling, self-inquiry, artists dates, and deep discussions your creativity will unfold like the wings of a butterfly.  Please reach out to register and order the books so you are prepared for the journey.
As a mental health therapist, I came to Yoga Teacher Training in 2013 to help clients find healing from depression and anxiety.  I regularly use yoga one-on-one in my therapy practice.  As a person who loves running and personal training, I began teaching vinyasa flow classes at a gym.  My style of yoga instruction has transformed over the years to the current more spiritual, gentle, and healing approach that always maintains focus on proper alignment.  The greatest joy I find is cuing a pose and making micro-adjustments that bring students mind and body to melt into bliss within the best version of the pose for them.